Online Education and its Influences on the Modern Workforce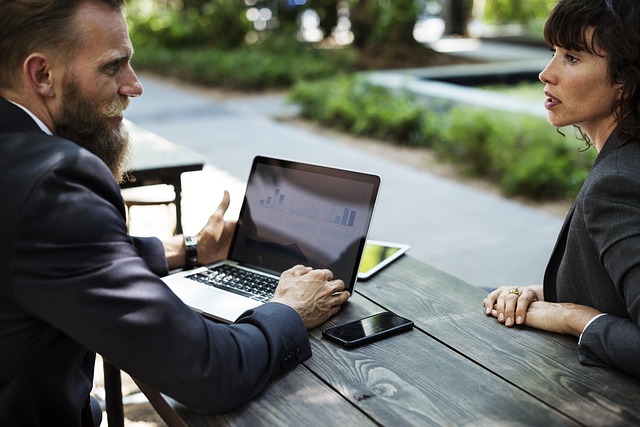 Take a snapshot of a modern university campus, and what do you find? First and foremost: A rise in non-traditional students. Secondly: A quarter of the student body seemingly missing, despite overall enrollment reports. Some university campuses exist as no more than a singular building, leaving the common passerby to wonder how so many students could possibly fit inside, especially when they're all seeking different classes and have conflicting long-term career goals.
With the rise in popularity of online courses and studying from home, it's no wonder such changes have slowly been implemented on campuses across the country. Not only are more students now earning part, or the entirety of, their degrees online while at home in bed, but the freedom offered through online courses opens up new opportunities for students who otherwise may have never had a chance to attend in the first place. Students such as full-time workers, single parents, or those with physical ailments that wouldn't allow them to cross campus every day, are now able to seek advanced degrees from the safety and comfort of their own homes.
This thriving new development in education is about more than simply turning in assignments online, though. Through its development, online schooling has brought about a number of different technologies and practices that not only make it easier for a number of people to seek a degree, but for them to do so in a multitude of fields, no matter how hands-on or intensive they are.
Increased Student Diversity
Because more and more doors are being opened to students less likely to traditionally enroll in higher education, digital classrooms are now filled with people coming from a range of different backgrounds, cultures, and experiences, whereas before, in a general university lecture hall, the average student population might have leaned more one way or the other in a number of factors.
According to Arizona State University (ASU), one of the top innovators and leaders in pushing for better online education, "…less than a third of U.S. undergraduates are 'traditional' students in the sense that they are enrolled full-time at a four-year residential college. In fact, a recent study from the National Center for Education Statistics found that 62 percent of students work either full or part time and 28 percent have at least one dependent."
ASU President Michael Crow goes on to explain exactly how diversity and opportunity is so important in the world of not only online education, but higher education in general, and how important that ideal is for universities to understand. He states, "We need to create institutions dedicated to accessibility and public service that are more adaptable to a rapidly changing world and a knowledge-driven global economy. This new kind of institution has to be able to operate at scale and ensure that every qualified student has the opportunity to pursue a degree, regardless of his or her background. It should be judged by how those students succeed."
Self-Discipline and Honesty
While some may find online learning to be more of an inconvenience that a blessing, the truth is that there are benefits to gain from the skills learned while working remotely on a higher degree.
To quote Marylhurst University on the subject, "Those who have experience in online learning platforms are all too familiar with what it takes to be successful in remote work model. As such, graduates familiar with online learning are fully equipped to adapt to new technologies, engage with remote employees in a meaningful way, establish routines, and encourage team bonding."
With remote work becoming such a main staple in many industries today, its structure may come as a shock to many people who have never had the chance to do long-time work from home. They may find themselves easily distractible or unmotivated because they've never had the opportunity or reason to learn the skills necessary to work from home. To some, the overwhelming freedom might be too much to handle.
Taking courses online is the perfect stepping-stone into honing skills like organization, discipline, and honesty, hence why students familiar with working online are soon to be incredibly worthwhile in the job field. Because they have to develop their own time-management skills, impersonal yet effective communication skills, and develop an understanding of their best work ethics, an online alumni is already prepared for the stressors of working away from the standard office.
"Hard" Skills vs. "Soft" Skills
On top of their earned qualifications for trustworthy remote work, with more and more careers in the world becoming increasingly technology and online-based, a potential employee with hands-on, applicable skills will appear far more desirable from a list of applicants than those who may need extra training on the matter. Especially jobs that require extensive online work, whether that be privately within a business or even in new budding industries and fields like those of e-commerce marketing, those people who spent some, or even their entire degree working online are going to be far more prepared for an online, computer-based workflow than those otherwise.
Conclusion
Many people taking advantage of online classes will brag about the main benefit: few things compare to getting work done at home, wrapped up in your bed, wearing nothing but PJs and slippers on your feet. And of course, those advantages are all very real, there's no debate.
There's so much more to it, though. So many other skills being learned, even if the remote student doesn't realize it — like skills that offer more opportunities after graduation when seeking a job, and others that, on the flip side, make them incredibly desirable in this technological, internet-based career world.
Not only are many online classes less expensive than traditional enrollment, it offers chances for those who otherwise might have never gotten a higher education to get back on track with their goals and dreams. It brings different views into the classroom, different perspectives, different opinions — but best of all, it allows for anyone willing, capable, and determined, to get the education they've always wanted.