Veteran Dependents To Receive Student Loans And Scholarships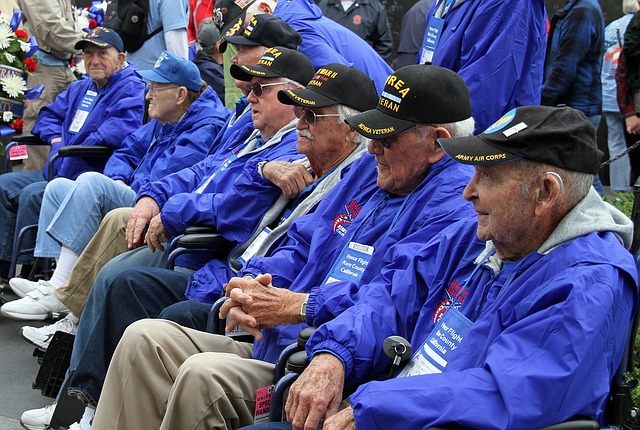 Dependents of veterans will be eligible to receive student loans and college scholarships from a number of veteran's organizations. Many of these scholarship programs will extend free education worth thousands of dollars.
One notable program offered up college scholarships as prizes for an essay writing contest. Students in their senior year of high school were asked to enter, writing pieces centred around the principles of democracy. The first-place winner stands to gain a college scholarship worth $30,000. At a time when higher education costs so much, these scholarships can make a profound difference on the lives of countless students. While undergraduate scholarships for veterans and similar programs have been around for some time, this is one of the rare instances of a program like this focussing on the dependants of veterans. They will now be able to access college-level education without the burden of a costly student loan.
The Military Officers Association of America, or MOAA, is one major veteran's organization that offers scholarships in the form of conventional student loans. When students take out a loan through their program, they won't be charged the usual amount of interest. Instead, they'll only be obliged to pay the principal amount loaned to help them achieve their degree. The MOAA runs various fundraising initiatives in order to finance the program.
Ambitious students may also have access to scholarships under the American Legion. This particular program is open to the children of service members who lost their lives in the 9/11 attacks. Although the specifics of the scholarships offered depends on the funds the organization is able to raise, they can reach up to $20,000 a year.
Meanwhile, other initiatives are trying to broaden the opportunities for veterans who fought in foreign wars to further their education. All the expenses of these programs are being shouldered by the Vietnam War Veterans Group. Applicants will have the choice between applying for full-time and part-time schooling. The precise amount of the scholarship will depend on the college, its tuition fees, the activities involved in the course, demand for places and materials needed.
These scholarships for veterans and their dependents are partially intended to mitigate the various job-hunting obstacles faced by military spouses. There are various special difficulties and demands faced by the partners of military personnel, which can make it difficult to find a job in the first place, and keep it once they've got their foot in the door. Aside from the frequent need to relocate, employer's perception of military spouses, an inability to match their existing skills and experience with positions, childcare costs and inflexible job schedules can all make it hard for the dependents of veterans to support themselves.
By having access to educational benefits like the ones covered above, an increasing number of military spouses, and the children of veterans, will be able to access careers that would have been closed off to them otherwise. While the initiatives by veterans' organizations are certainly making a difference, a lot more work needs to be done to help all the dependents who need it.
Would you like to receive similar articles by email?