Ultimate Secrets to Improve Writing Skills Effectively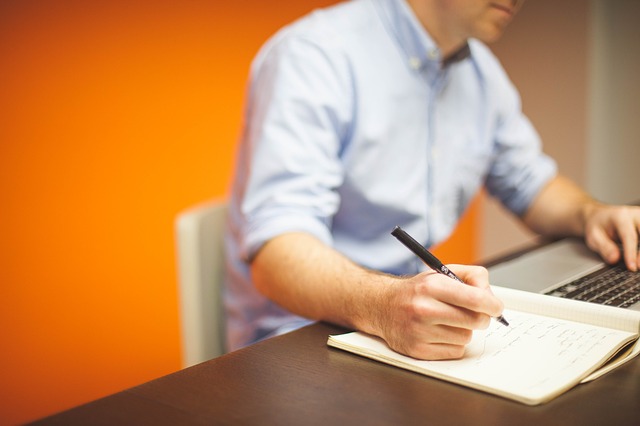 Having creative writing skills and expertise can benefit everyone throughout the whole life because we all write something sometimes in different stages of life. Maybe you are a student who needs to write an essay as your next academic assignment, a small business owner wanting to write a book about your business or a blogger who needs to write appealing blog posts to engage the audience. All these fields of life require enhanced writing skills to write compelling pieces of writing to land success on the way.
If you want become a creative writer or just want to improve your writing skills as a student, we want you to go through the following secrets to improve writing skills effectively to make your articles, essays, blog posts or business letters spotless and appealing as well.
Polish on the Writing Basics
Understanding the basic principles of writing can be the very first and foremost thing you should focus on in order to become an expert writer. Here I am not telling you to get admission in an expensive writing improvement program or workshop but you will need to understand the grammar and spelling to prevent errors and mistakes in the writing copies. Nowadays, it is very easy to get required stuff from Google and you can also get free online English learning courses or e-books to learn the writing basics without spending bucks.
Practice Makes Things Perfect
When it is the matter to improve writing skills either for school or business, you should be writing on regular basis as practice can help you write more effectively by eliminating errors found in your recent writings. When you will write different things like letters, essays, articles or stories etc, you will be able to eliminate mistakes and errors day by day to make your writing spotless and interesting as well. As it is the age of digital media and we all use different social media platforms to stay in touch with the people around the globe, writing articles and stories according to your personal interests can play a vital role in improving your writing skills effectively. You can write essay for class assignments, articles for your favorite blogs or social media posts to boost your fan base etc.
Keep it Simple at Start
As a beginner, you should keep your writing simple and easy to understand for the readers to make sure it will successfully communicate your ideas or thoughts to the reader. The simpler you can make, it would be better for you to enhance writing skills in future. Here you should also not focus on the word count for your writings because quality is better than quantity. If you are better able to clear your point in 400 words, then you should close the article immediately because completing the targeting of 500 words for the article can make it confusing for the readers. However, if you can adjust more ideas or thoughts in your piece of writing creatively to make sense, you should keep it up.
Edit Your Writings Carefully
After regular practice if you are feeling confident with your writing, then now it's time to remove the possible grammar errors and typos. Due to the latest tech inventions now it is very easy to check your articles or essays for mistakes by using online editing tools even you can also write an essay within moments by using an essay typer. Checking your ready piece of writing manually can take a lot of minutes and you can save your precious time by using different online content editing tools to make your writing error-free.
Keep Reading
Reading is one of the best things that can help you become a great writer. Reading the essays, articles, letters and blog posts written from other writers can provide you with unique ideas and formats to make your writings stand out. By doing so, you can check that how people are writing and what you should do to write your own content differently that will make sense also. There is a lot that can come from reading and benefits of reading to writers are endless.
For instance, if you want to write an engaging and informative blog post related to your industry or niche, reading the articles and blog posts from like-minded people can help you create the content efficiently and in a best possible way. You can subscribe your favorite blogs, websites and authors in your field or industry to keep reading valuable stuff regularly for enhanced writing skills and expertise.
Would you like to receive similar articles by email?