Tips to Write a Plagiarism Free Research Paper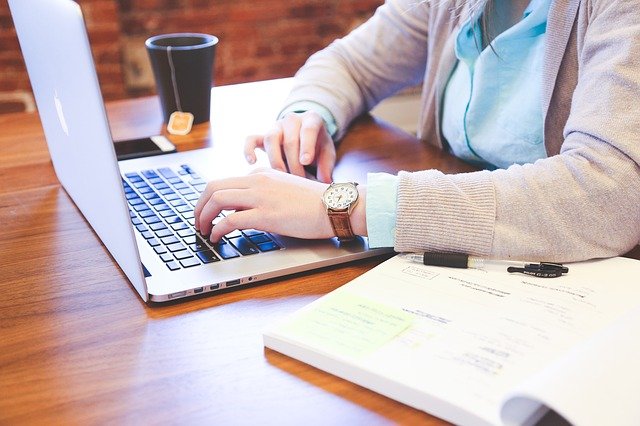 In academic writing, a research paper provides an analysis and detailed research on a specific topic.
The length of the research papers is quite longer than that of the assignments and essays.
They are specially designed to check the scholarly research and writing skills of a student.
While writing a research paper, a student must have detailed knowledge of the specific topic and several resources to make it authentic.
Also, the content of the research paper must be unique, engaging, and 100% plagiarism-free.
Because if teachers find any plagiarism in the paper, they have the authority to expel the student from the institute without any warning.
In this article, we'll describe some useful tips which can help several researchers to write original and plagiarism-free papers and other academic work.
But, before mentioning those important tips, a student must know the common kinds of plagiarism in academic work.
Types of Plagiarism in Academic Writing
Some common types of plagiarism that a student commits while writing papers, and assignments are:
Several students commit this type of plagiarism by directly using another person's idea word-to-word.
It is completely unethical and can cause multiple repercussions on the lives of students.
This type of plagiarism occurs when a student forgets to add the actual source of user content.
It also takes place when a researcher unintentionally misquotes the source or rephrases a sentence by using the same words.
This plagiarism is the usage of another person's ideas, phrases, or sentences to create new content.
Here, the researcher also rephrases the sentences while keeping several words and the structure of the sentence as the same.
In self-plagiarism, students use their previous paper's content to create a new one.
They simply change the sentence structure and add some additional data to quickly write a different one within a short time.
Further, in this article, we're going to describe some important tips to write plagiarized-free content.
Tips to write a Plagiarism-Free Research Paper
To prevent writing copied content in research papers and other academic content, follow the below tips:
1. Research to Get Data
Before start writing a research paper, first, research in detail about a specific topic to note the important notes.
Reads the content in-depth and note all-important key points to create a new one.
Just take the idea of the author, not the exact words. This helps to prevent writing plagiarized content.
2. Keep Track of Credible Sources
Once you get all of the data, also keep a track of all sources that can be considered credible.
Some of the best credible sources in academic writing are journals, books, reports, and several opinion papers.
Whenever you use data from these types of resources, try to cite them properly by using the best citation style to avoid plagiarism.
3. Add Quotations and Paraphrase the Text
Being a researcher, if you want to share another person's thoughts or ideas in your research work, then you have the option to quote the actual text.
Quoting allows students to copy the exact words of the author enclosed in the quotation marks.
Another way of using someone's idea or thoughts is by rephrasing the actual text.
Here, students use their words to explain a specific sentence or passage from a different source.
The main focus of rephrasing the text is to rephrase the main idea of the author by replacing the specific word with the best synonyms.
4. Add Citations in the content
Once you write the research paper, cite the actual text that has been taken from a different source.
You can also add a reference list at the end of the paper to make it authentic and to increase its credibility.
A citation shows also helps to redirect the user to the actual source of text.
5. Use Online Tools
Another method of writing plagiarized-free paper and long essays is the usage of different online article rewriters.
Several researchers use these rewriters to quickly produce unlimited unique content for their papers and essay just within a few seconds.
The main purpose of essay rewriter is to replace specific words and sentences with suitable words to generate new content.
These online tools are specially designed to assist many students to submit plagiarized-free content.
6. Add Extra Information
Being a student or researcher, don't afraid to add some additional information while writing a research paper.
Always add relevant images and other media files to make the paper authentic and interesting.
The media files must be relevant to the topic and convey your main idea in a proper way.
Final Words
To write a plagiarism-free research paper, the researcher must understand the main idea of the author.
There is no need to copy and paste the actual words of the author to avoid any plagiarized content issues.
Researchers and students can also use quotes to highlight the actual source of the text.
They can also use multiple article rewriters to produce a large amount of new content just within a single click.
Would you like to receive similar articles by email?