Tips for Making it Through College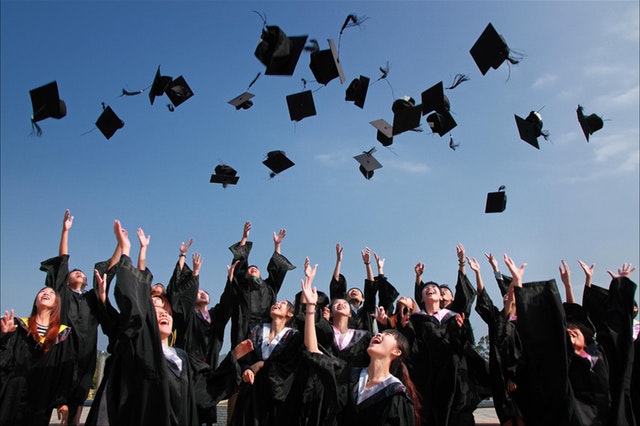 As most people know, a college education is a great way to land good jobs. A college degree on a resume would look a lot more appealing to a hiring manager over someone without much educational background. If you've already been accepted into a college, there are ways you can make the most of your time there to ensure you land the career of your dreams.
Make Time to Study
There's no doubt about it; college is a lot of work. If you're working and going to school, the last thing on your mind at the end of a long day is spending more of your time studying. You should, however, know that the only way to pass your exams and stay on top of your classwork is to make time to study. Create a designated study spot in your home away from distractions. Put your phone down, turn your television off, and make the time to go over what your professor taught you. Take as many notes as you can during your class so you have decent study material to work with.
Party Less
The college years are a big party time for many people. It's common to not want to miss out on any major party happening around your campus, but you should get in the habit of skipping some. Excessive partying can leave you with a substance abuse problem and make it hard for you to find time to study. If you've already developed a substance abuse problem, consider alcohol treatment now to get a handle on things. Surround yourself with positive influences so you have the best chance of passing all your classes.
Find Ways to Relieve Stress
College is stressful and there's really no way to avoid feeling some type of stress. It's easy to become overwhelmed when it comes to your grades, financial situation, work, home life, friends, and time. Learning to manage your stress is one of the most important things you can do when you're at college. Find a hobby, even if it's reading a book or drawing, and make time to do it. Practice relieving your stress by talking to someone, going for a walk, finding time to relax, and meditate.
Don't Take on Too Much
There might come a time at college when you feel like you have too much going on at once and you become overwhelmed. It can be a challenge to juggle everything at once, especially when it comes to keeping your grades up, maintaining some form of social life, finding time to study, and working if you have a job. When signing up for your courses, pay attention to the course load requirements your college has in place and avoid taking too many classes at one time.
Get Involved
Make a point to get involved whether it's with sports, volunteering, or performance activities. This will help you make friends and feel like part of the community. Getting involved is also a good way to expand your interests and have fun things to do without having to spend any money.