Why Teachers Are Beginning to Wear Body Cameras at School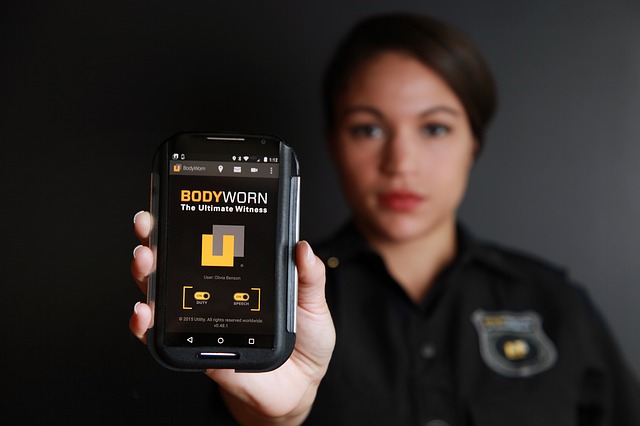 We've all noticed the rise in security and CCTV across public places in the UK. But what do you think about introducing these into schools? According to a report by the Times Education Supplement (TES), teachers at two unnamed schools in the UK are to trial body cameras in the classroom in a bid to act as a deterrent and eliminate disruption.
Alongside 2020 Vision, a leading provider of access control and visitor management systems, we've looked deeper into the issue and its possible pros and cons.
Of course, the idea of cameras in schools isn't a novel one. Such tactics have already been used in schools throughout the US and by two police forces in the UK. However, the two unnamed schools in question have apparently already started looking at the best ways of implementing the technology in the classroom.
So, how does it work? The idea is that teachers wear the cameras on their clothes. Then, all they'll need to do is flick a switch on the device to activate the camera in order to record incidents and save encrypted footage. Reportedly, teachers using body cameras are being advised to switch them to recording mode when 'low-level' incidents are taking place, but to also give notice before doing so.
"There's definitely an emphasis on getting rid of low-level disruption or disorder in the classroom," said Tom Ellis, a principal lecturer at the Institute of Criminal Justice Studies at Portsmouth University.
On top of clearing the classroom of disturbances, Ellis is also confident that classroom body cameras can act as a warning and restraint to unruly students. He explained: "It can be shown back to the pupil, one-on-one, and that can have a positive impact without the need to resort to disciplinary processes."
It seems that the move has already attracted plenty of support, according to a TES poll reported on by the Independent. Out of 600 surveyed teachers, 37.7% expressed that they are in favour of body cameras in the classroom and around two-thirds think that they would feel safer with them in their working environment. Looking to the future, 10.9% of the survey's respondents are also confident that a time will come when this technology will be compulsory.
Of course, digital security isn't new to schools in the UK. Here are two CCTV systems that are already part of many educational establishments.
Video Content Analysis systems, which provide:
The analysis of CCTV images to identify specific patterns, like smoke when investigating arson attacks.
The identification of whether objects have been removed/stolen from a certain area of the school.
The ability to establish virtual tripwires that trigger an alert when someone attempts to cross a specific boundary (which eliminates the need to build walls or fences).
Cameras installed to address bullying and help with teaching training (e.g. this technology can be used as an alternative to a teaching colleague being present in the classroom during a lesson).
This is a big change for the running of a classroom, but if it works to prevent unruly behaviour and boost learning, it could be worthwhile.