What Does It Take to Succeed in Nursing?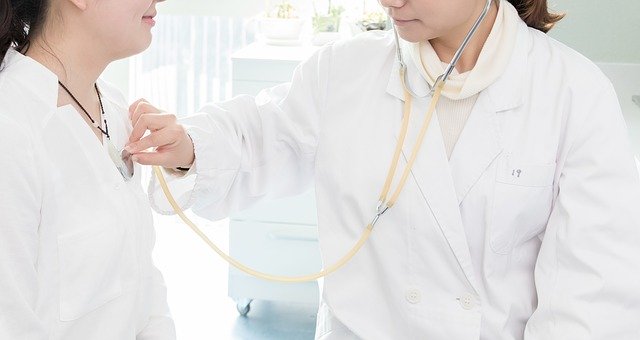 For anyone with an interest in the medical profession and patient care, nursing can be an attractive career option. With the opportunity to work directly with patients and across a number of fields, nurses have a range of varied career choices and can achieve great job satisfaction.
However, being a nurse isn't easy. As well as needing to have broad medical knowledge, nurses typically need to be physically fit and emotionally robust. Working in a healthcare environment, such as a hospital or clinic, involves long hours and fraught, sometimes chaotic, situations.
For the right individuals, however, having the ability and opportunity to help people when they're at their most vulnerable makes nursing a top career choice. If you think becoming a nurse is your vocation, read on to find out more about what it takes to succeed in nursing.
What Attributes Do Nurses Need?
Good nurses require a number of characteristics and attributes. As well as being naturally empathetic, you'll find that the best nurses are:
Trustworthy
Resilient
Good communicators
Critical thinkers
Leaders and team players
Organized
Precise
Honest
Diligent
Compassionate
Professional
Knowing what makes a good nurse will give you an idea of whether a nursing career is right for you. While you certainly won't be expected to start your career with all of the attributes an experienced nurse possesses, you will be able to determine whether you're well-suited to a career in the medical industry.
If you're eager to help people but you faint at the sight of blood, for example, this might be something you want to overcome before you commit to training as a nurse!
As a nurse, you will also need a range of non-medical skills, such as:
Adaptability
Time management
Record keeping
Delegation
Problem-solving
Reliability
While many of these skills are developed through training, your natural attributes can be a significant factor in whether nursing is right for you. By choosing a career that plays to your strengths and builds on your natural talents, you can find the most rewarding job opportunities and use your skills most effectively.
How Do You Become a Nurse?
As you might expect, nurses undertake rigorous training before they are qualified. However, there are various routes into the profession. Firstly, you will need to decide what type of nurse you want to become. There are various different types of nurses working in the industry, including:
Licensed practical nurses (LPNs) (Also known as Licensed vocational nurses LVNs)
Registered nurses (RNs)
Nurse practitioners (NPs)
Advanced practice nurses (APNs)
Training to become an LPN takes the shortest amount of time but you will be limited in terms of what duties you are qualified to carry out. LPNs typically deliver basic patient care, while RNs are trained to undertake more tasks, such as drawing blood and completing physical assessments for patients.
To become a registered nurse, you will need to obtain a minimum of an Associates Degree in Nursing, as well as obtaining state licensure and passing the NCLEX-RN. Although RNs can specialize in certain medical fields, such as midwifery or emergency care, you will need to undertake further study if you want to progress your nursing career.
Completing a Bachelor of Science in Nursing or BSN is one way to move up the career ladder and become a nurse practitioner. A BSN usually takes four years to complete if you begin as a non-trained medical professional. However, if you have already qualified as an RN with an Associates Degree, you can complete the BSN much more quickly.
For many nurses, this is the ideal career path. By qualifying as an RN, you can begin working as a nurse and gain invaluable practical experience. Whilst working, you can then enroll in online RN programs to obtain your BSN. As well as enabling you to begin working with patients more quickly, qualifying as an RN and then obtaining your BSN gives you the opportunity to earn an RN's salary while you are undertaking additional study.
If you choose to, you can then undertake Masters level study and equip yourself for the most advanced nursing positions in the industry. Again, the ability to study online while working means you can combine employment with career development.
What Are the Advantages of Completing a BSN?
Many people who choose to become nurses aim to take their Bachelor of Science in Nursing while working as an RN because of the advantages it offers. These include:
Wider career options
Greater range of patient care
Advanced skill development
Increased responsibility
Higher salaries
Many nursing roles are restricted to BSN holders, so obtaining your Bachelor's degree will broaden your horizons considerably. If you want to be a nurse anesthetist or clinical nurse specialist, for example, you will need to have completed your BSN.
Furthermore, a BSN gives you the opportunity to vary your career path in the future, if you choose to. Nurses who want to move into an administrative or teaching role will need to have a Bachelors's or Master's degree, for example.
While the BSN does expand your clinical knowledge and skills, the core curriculum also incorporates a range of other skillsets. Successful graduates will have enhanced their critical thinking, leadership and communication skills, which makes them well-suited for job roles with increased responsibility.
As you might expect, successfully completing a Bachelor of Science in Nursing increases your earning power too. BSN graduates can command an average salary of $70,532 as an RN, while AND graduates with the same level of experience can earn an average salary of around $57,088 as an RN.
Becoming a Qualified Registered Nurse
However you choose to enter the profession, becoming a nurse can be the culmination of a lifelong dream. What's more, the ongoing need for qualified nurses ensures that you are entering a profession with high rates of employability. No matter what field you choose to specialize in or how high up the career ladder you climb, you can be sure that your role as a nurse will be critical to the patients and communities you serve.
Would you like to receive similar articles by email?