How Studying for an MBA Degree Can Benefit You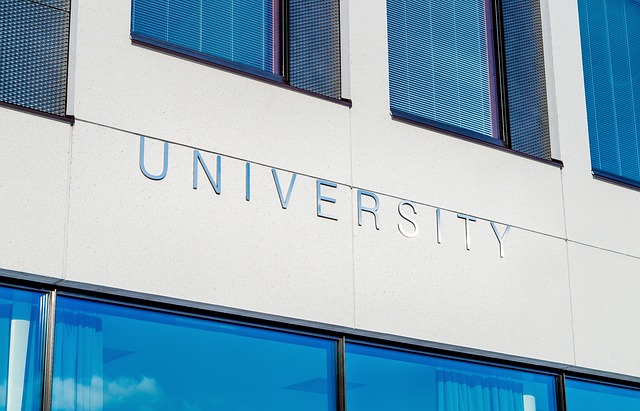 In today's society, there are a ton of career fields to pick from. For those who are interested in launching their own startup, gaining the right skills, experience, and credentials is important. Many entrepreneurs decide to embark on an MBA degree which can teach you everything you need to know about running your own business. To find out more, here are several reasons why you should pursue an MBA degree.
Higher Salary Potential
If you conduct research into the salaries paid out to those with an MBA degree versus the salaries of individuals with other degrees, you will notice a significant difference. Naturally, the more experience and credentials you have behind you, the more chance you have of securing higher paying roles. Employers are on the lookout for candidates who boast a wealth of experience and knowledge, so for those who are interested in climbing the ranks, an MBA degree can set you apart from other candidates for all the right reasons.
Develop Management Skills
Whether your career ambition is to set up your own company, or you don't mind working for others, it's important that you possess management skills that can help you oversee proceedings once you enter into the workplace. An MBA degree can teach you a range of competences that can take you far in your professional career, including:
Improving leadership and people management skills
Promoting and maintaining the company's positive image
Developing, advertising, and selling products and services
Networking and creating partnerships or connections
Making tough calls at the right time
Great for Networking
Whether you decide to study for your MBA online or in person, there are plenty of opportunities for networking with industry experts in your field, helping you to create strong bonds and relationships with those in your sector. As an MBA student, you will be able to interact with fellow students, teaching staff, and professors who have a wealth of great management experience.
Flexibility
With many of us working longer hours than ever, finding the time to commit yourself to an MBA course can be difficult. However, there are plenty of online programs that you can pick from, which enable you to fit in your studies around current employment, family commitments, and daily errands. There are many other benefits that come with studying for an online MBA, such as:
Learning from the comfort of your own home
Studying at your own pace
Lower overall costs
24/7 access to course recourses and materials
Self-discipline and responsibility
Enhances Communication Skills
In the business world, communication is everything. Whether you've set up your own company, or are working for a corporation, how you engage with colleagues can be the make or break when it comes to completing tasks and projects. If lines become blurred, this can have a disastrous impact on the overall outcome of the project, so knowing how to communicate effectively with your team is crucial.
Personal Development
Embarking on an MBA degree can be a daunting experience at first, however, once you get into the swing of things, you will notice a huge difference in your abilities, helping you to feel more motivated and driven to get the grades you envisaged. Once you have completed your MBA degree, you will have the skills and experience needed to secure managerial roles. When it comes to personal development, there are plenty of benefits that you can gain, such as:
Improving your self-confidence
Boosting self-esteem
Becoming more self-aware
Having a positive outlook on life
When going for job interviews, you will want to be in the right frame of mind. Undergoing an MBA degree online or at a business school can give you a sense of accomplishment, helping to keep you on the right track.
Better Career Opportunities
Understandably, one of the main reasons why individuals pursue an MBA degree is to open more doors when it comes to seeking employment. No matter your reason for doing so, there are a wide variety of industries that you can go into after completing an MBA degree, such as:
Consulting
Healthcare
Consumer packaged goods
Technology
Financial services
For those who want to aim high and secure some of the top positions in the world, there are a range of well-known and respected companies who hire MBA graduates too, including:
Facebook
Citigroup
The Boston Consulting Group (BCG)
Apple
Amazon
Develops Leadership Skills
If you're planning to launch your own startup, all eyes will be on you, so it's important that you possess the right leadership skills to help take control of your operation and ensure you deliver excellent customer service. When it comes to handling other employees, you will need to know how to lead your team towards success. There are all sorts of benefits that a good leader can bring in a business venture, such as:
Improved productivity of the workforce
Increased emotional intelligence
Improved ability to succeed under pressure
Growth in confidence in your team
Improved communication and listening skills
Learning Time Management
In the modern world we live in, consumers are spoilt for choice. If you're not delivering a service that consumers are happy with, they will simply go elsewhere for their custom, so it's important that you understand the importance of time management before you head out into the business world. When studying for an MBA degree, you will have a range of deadlines that must be adhered to, which can help teach you the importance of time management, especially if you are planning to set up your own company.
Finding a Course
Now that you have a better understanding of how an MBA can benefit you, it's important that you find a course that's specific to your needs. If you're an engineer for example, studying an online MBA that's designed for engineers can teach you a range of modules needed to succeed, such as financial management, marketing management, and managerial accounting. There are various roles that you can go into once you have completed your course, including:
Senior staff engineer
Program manager of engineering
Senior project manager of engineering
For those who are business-minded, it only makes sense to gain as much experience and knowledge as you can before going it alone. An MBA degree can give you a better insight into what it takes to run your own startup, equipping you with the skills and expertise you need to go far in the business world.
Would you like to receive similar articles by email?