Recipe for a Strong Resume – How to Make an Impression?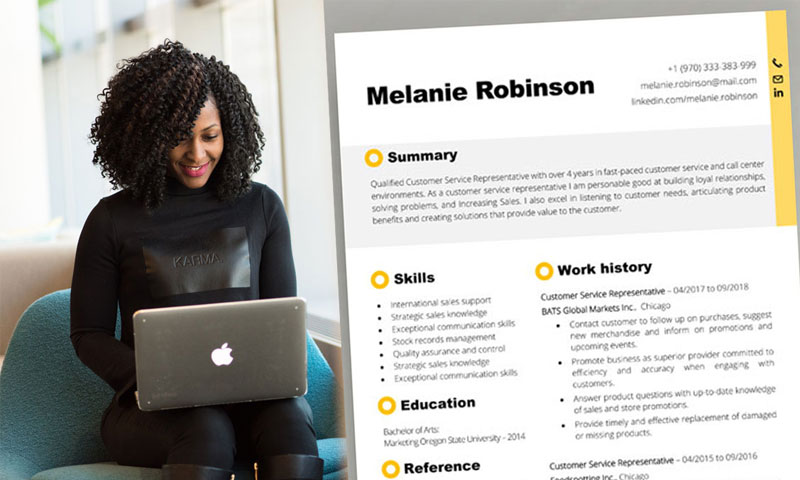 A strong resume is crucial, if you want to show your qualifications, experience and other skills to your potential employer. Obviously, as a result it will also prove helpful to land the job of your dreams. How to prepare a resume which will impress everyone?
What should you mention in your resume?
Here are some crucial information you should always place in your resume:
education – usually it's enough to just show your last step of education, namely – college, university or other kind of school you graduated from;
work experience – if you have a lot of experience in many fields, focus on the areas which might be interesting for your potential employer. Of course, mention all of your previous employments, but emphasize these work experiences, which are somehow connected to the job you are applying for;
skills/certifications – always let your potential boss what kind of asset you will be. Provide with information about all the skills you possess or courses you finished. If anything on the list is extra important for your potential job – focus on it;
awards – if you were ever awarded for your effort, don't forget to mention it!
contact info – this point might seem like a bit of an exaggeration, but trust us on this: in the whirlwind of preparing resumes and applying for jobs, many people tend to forget to put their contact info and update them. As a result, even if the resume is really strong, the potential employer simply can't contact you!
Keep it simple
When preparing your resume, keep in mind that not only the content, but also layout matters. Thus, you should put equal focus on the esthetics and substantive aspect.
First of all, choose a clean and professionally-looking layout. Nothing too shiny and full of unnecessary details: a simple, properly prepared resume with a high-quality photo is the answer to your question!
Additionally, keep in mind that the recruiter is reading many resumes every day. Thus, do not try to make it long; instead focus on the most important things and use bullet points.
Tailored for the job
Every time you would like to apply for a job, try to adjust your resume accordingly and show your advantages for this particular position. Of course, you can have one base file and work on it, but always work on it! You can download professional resume templates for free from www.coolfreecv.com. For example, your MS Office skills will most definitely come in handy when you are applying for an office job, but they will be completely useless if you plan on working with children in kindergarten. Always try to figure out, what are the most important traits you possess and your potential boss might be looking for. Put your focus there!
A properly prepared resume will catch the eye of the recruiter and even if you won't land the job – you will most probably gain more experience with the interviews. Good luck!
Would you like to receive similar articles by email?