Short Online Courses to Take for Busy Professional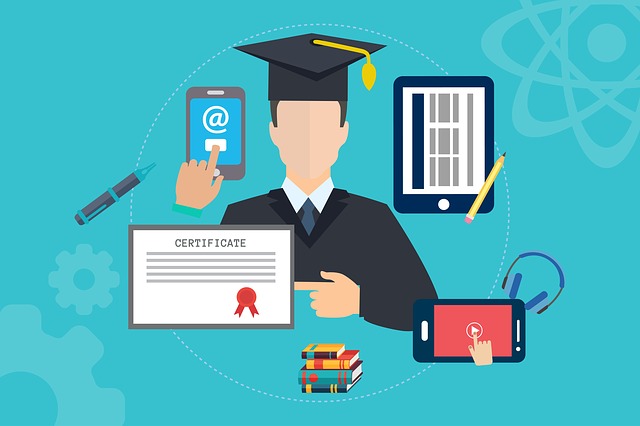 Continuing education is an important aspect of professional and personal development. However, taking educational courses can be extremely difficult for busy professionals. Balancing your personal life with work obligations and other responsibilities can be difficult. In the past, maintaining a good work/life balance meant forfeiting educational opportunities. With the advent of online learning, busy people can now take courses that are affordable and in some cases free. Additionally, these courses can be completed in a short period of time. Whether you are a doctor, lawyer or corporate professional you now have the ability to further your education in a convenient and accessible way.
The possibilities are endless as it relates to the type of online courses that are available to you. Most busy professionals want to take a course related to their job duties, but there are online courses available on just about any subject including language, art, and technology. E-learning platforms have discovered a way to adapt education to meet the changing needs of society. Here are some popular short online courses that busy professional can take to continue their educational goals and enhance their lives.
Coding
Learning to code can be one of the most lucrative skills to acquire. Several eLearning companies offer coding classes online. Two of the most popular ways to learn to code online are through Codeacademy and Khan Academy. Codeacademy offers free courses in several coding languages including Python, Java, JavaScript, AngularJS, HTML, and CSS. The company also offers a $19.99 course in these languages that provides access to quizzes and assistance from advisors. Khan Academy is also a popular platform for those who want to learn coding languages. Khan offers free courses in coding and many other courses. The company was founded in 2006 and the platform utilizes youtube to provide online instruction. Both Codeacademy and Khan Academy courses allow you to work at your own pace when completing courses.
IT Certifications
Some of the most popular online learning courses are various IT Certifications. Many Universities and online platforms now offer online IT certification courses. Some of the most popular certifications are AWS, CISCO CCNA, Microsoft Azure, Amazon AWS, and Salesforce. For IT professionals, certifications can make a significant difference in the type of job that can be acquired and the salary that will be made. Companies like Oracle offer their own certification courses that are accessible via the internet. For instance, Oracle University offers certifications in Java EE 7, Iaas, Paas, and SaaS. Oracle offers online courses in different formats including live virtual classrooms, Training on Demand, and self-study. The streaming classroom cost upwards of $1600 and allows you to stream courses in real time. The training on-demand is $930 per course and gives you access to previously recorded courses. Finally, the self-study courses are $710 and allow you to work independently at your own pace. Although taking courses via Oracle can be rather costly, the expertise is likely unmatched. In addition, the courses are designed to assist you in getting certification in Oracle related programs. If your budget is limited platforms such as Udemy also offer courses in various certification that can be completed at your leisure.
Business Courses
The world of business is challenging and always changing. With this understood, many business courses are available via the internet. For example, Harvard University offers online access to lectures and materials for free. In fact, Harvard's Business School participates in this program and you can receive a world-class education at no cost to you. Although these courses do not count towards degree completion, the information that you will acquire is unmatched. All types of business courses are available from marketing to finance. Harvard's online access to lectures is not unique, many universities are now offering access to lectures and other class materials at no cost. Other Universities also offer courses that can be used toward acquiring a degree. The price of these courses is dependent upon the number of credit hours and what the college or University charges as it pertains to tuition costs. With these things understood, business courses are readily available via the internet.
Languages
Learning to speak a different language can be a daunting task, especially for a busy adult learner. However, the professional and personal rewards of being bilingual or multilingual are priceless. There are several free courses available via the internet. In addition to instructional apps such as Duolinuo and Babble, several universities and eLearning platforms offer language courses. For instance, Udemy offers courses in French, English, Spanish, Japanese, Chinese, Russian, and Several other languages. There are several different courses available in each language with many different instructors to choose from. Udemy offers beginner, intermediate, and advanced classes. Most of the courses cost less than $25 and include lifetime access to the course material and on-demand access to lectures. You will also receive a certificate of completion once you finish the course. Udemy also allows you to finish courses at your own pace.
Indeed, busy professionals have many resources at their disposal to acquire additional education if they so desire. Most courses can be completed at your own pace and without restriction as it relates to time and place. As long as you have access to the internet, you can learn a new language, receive a JAVA certification, or learn how to run a business. Professional and personal development is important in crafting a well rounded human being. Busy professionals do not have to forego continued education in a world where online courses are available, affordable, and accessible.