How To Save For Your Child's College Education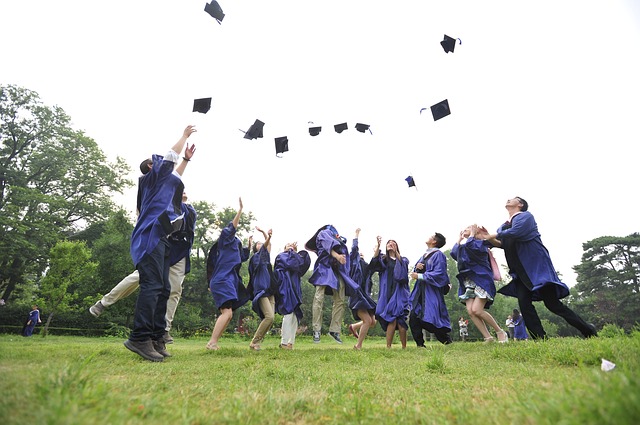 We are all aware of the costs of saving up for your children's college education. You won't get much change from $30,000 for a three-year course these days – and that doesn't even include living expenses. So, having a saving plan in place is a necessity for most households. In today's brief guide, we are going to go through some of the ways you can start investing in your child's future education.
Start early
The earlier you start saving for your children's education, the less impact it will have on your finances. Those early years will zip by, and unless you start putting a fund aside, it will be harder to get started as the cost of their upbringing rises. There are a few things you can do, such as making regular payments to a basic savings account. But, you should also explore official college saving plans, such as the 529 plan and a prepaid college tuition plan. Both are exempt from federal taxes, so you will be able to make some personal savings on your tax burden, too.
Save on early years
As a parent, you always want the best for your kids. But, when it comes to early years childcare, is it the best idea to pay a lot of money for the best preschool? All childcare facilities have to meet a lot of regulations and are expected to operate at certain standards. So, while you might want the best, is it that much better than the alternatives? When your child goes into the workplace, they won't get a job because they went to the best preschool. It's the best universities that have the better outcomes. Think about the future rather than the present. Use any savings you make from a cheaper preschool to invest in your child's college education.
Teach your child about finance
The average student leaves college with debts of around $50,000. Of course, there is some help available to some – try Obama student loan forgiveness for an example. But, as your children get older, teaching them how to respect money is only going to help them. You can use pocket money and any earnings from part-time jobs to show the value of money to them. Split their cash into three. Some for spending now, some for saving towards something expensive, and the rest to save for the long-term future. You could even promise to match their savings to show them the benefits of investing in their future. It establishes sound budgeting and helps them understand how the financial world works.
Motivate them
Finally, some parents just cannot afford to save a dime for their child's future. So, the only way for their kids to get into college is by them qualifying for a scholarship. They will need high grades, be an active member of the school community, and take part in extracurricular activities. And, the only way they will do that is by parents giving them a sound foundation and lots of encouragement.
College education is expensive – but that doesn't mean the door has to be closed for your children. Start saving as early as possible and motivate your kids if you want them to leave college with an education and no debt.
Would you like to receive similar articles by email?