How to Prepare for a Career in Policing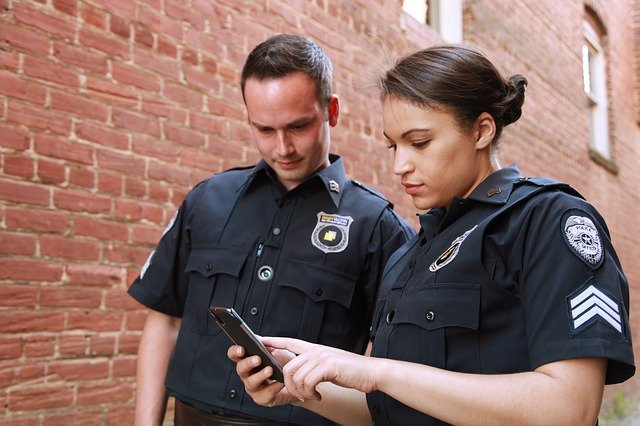 There are all kinds of reasons why individuals seek a career in policing. If you're passionate about helping others, protecting the community, and making a positive difference, becoming a police officer may be the right career path for you to take.
Unlike in the past where people could walk into their local police station and ask about vacancies, there are numerous requirements and skills that you must possess before you can qualify and begin working as a police officer. If your heart is set on a career in policing, here are a few tips to help you prepare.
Find the Right Degree
To increase your chances of securing your dream role in policing, it's important that you pick a degree that is relevant for your chosen career path.
Completing a bachelor's degree in policing can provide you with the key skills, knowledge, and experience needed to move up the ranks. Some of the careers that you can advance to include:
Superintendent
Chief of Police
Staff Sergeant
Detective Constable
Inspector
While many individuals are content with being a police officer, there are others who may want a change of scenery and prefer the managerial side of things. If you're not sure what you should study for the particular role you are interested in, check this article from Wilfrid Laurier University.
Be Prepared for Background Checks
Before you even consider applying to become a police officer, you will need to dig deep and evaluate your past behaviors first. If you have any skeletons lurking in the closet, a thorough background check by your potential employer will unveil any crimes or past history.
Background checks are known to be grueling and time-consuming. Not only will they examine your past work history, they will identify any detected or undetected criminal behavior. Understandably, you will need to have a squeaky-clean background if your main goal is to work in policing.
Understand the Application Process
Alongside a thorough background check, there are numerous tests and examinations that you will be expected to undergo before qualifying as a police officer. These include:
Medical assessments
Drug screening
Psychological evaluations
Reading exams
All of those listed above are pre-screening assessments and evaluations needed to be accepted into the police academy. Typically, these can take between three and four months to complete. Before becoming a fully-fledged police officer, there are weeks of academy training that you must endure.
There are far too many candidates who never make it past the first hurdle when applying for a career in policing. One of the main reasons for this is because candidates make too many errors throughout their application. To be in with a chance of advancing to the next level, make sure to thoroughly check your application before sending it off. The last thing you want is to end up in the 'do not hire' pile.
Police Academy
One of the biggest obstacles that would-be officers face is the infamous police academy. Statistically, there are 14% of recruits who will not graduate from the police academy, so it's important that you know what to expect beforehand to increase your chances of securing a role in policing. The police academy is known for being incredibly difficult on numerous levels, so if your heart is set on becoming a police officer, there are several things that you need to be aware of first. Read on as we discuss this further.
Get in Shape
To succeed as a police officer, it's vital that you maintain a high level of physical fitness. As you will be on your feet fighting crime and protecting your community, having great physical fitness is crucial. There are frequent workouts that you will endure during your time at the police academy, which include:
Running
Bench press
Deadlifts
Pull-ups
Push-ups
Box jumps
To flourish in policing, it's important that you make regular exercise a priority. There are tons of health benefits that you can gain from keeping fit and active while working as a police officer, such as:
Strengthening your muscles and bones
Increasing energy levels
Reducing your risk of chronic disease
Helps your brain health and memory
Helps improve sleep
Prepare for Paperwork
While many people dream about being on foot and fighting crime, for every criminal you catch in the act, there are tons of paperwork that must be documented, filed, and stored. To be a successful police officer, you need to possess excellent organization skills. If you are unable to write in a coherent and chronological manner, it's likely that you will have difficulty working in the policing sector.
Skills and Attributes
In addition to being organized, there are several other key traits and characteristics that police officers must have to succeed in their role. Key skills include:
Being open-minded
Able to handle responsibility
Work well under pressure
Remain calm in dangerous situations
Excellent interpersonal skills
Maturity
As a police officer, you will need to be an excellent team player. When solving crime, working alongside others to get the job done requires you to possess good communication skills, listening skills, and time management skills.
Take Time for Yourself
Going through the application process of policing, as well as working in the sector can take its toll on your physical and mental health. There are some sights and situations that you will be put in, which can have an enormous impact on your health and wellbeing, so it's important that you take time for yourself to ensure you're in the right headspace. There are several things that you can do to reduce stress levels and keep you on the right track, including:
Trying relaxation techniques
Avoiding caffeine
Keeping a stress diary
Talking to friends and family
While there are numerous benefits that you can gain from becoming and working as a police officer, the role isn't for the faint-hearted. There are many difficult and tense situations that you will find yourself in, so it's crucial that you are in the right frame of mind, both mentally and physically to flourish in this sector.
Would you like to receive similar articles by email?