Online Remote Proctoring: Are Exams to Become Extinct in Distance Learning?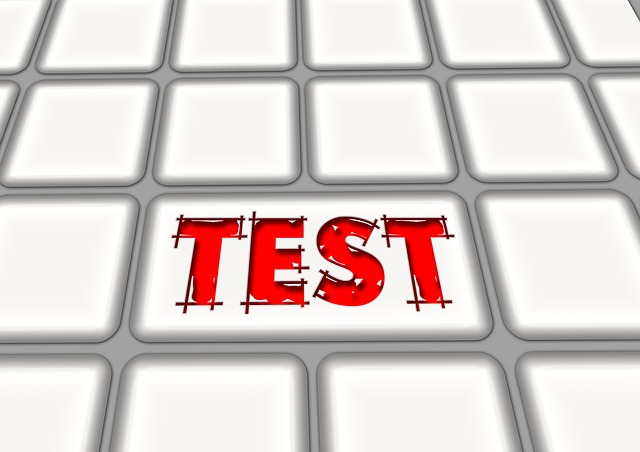 It is found that higher education institutes are slowly moving away from trying to incorporate any kind of summative distance learning (DL) program based exam. They are now more eager to implement more formative and take student centered approach towards assessments.
Online remote proctoring: Some critical observations
Legitimate usage of 3rd party proctoring services is still to have clear cut position from the quality assurance agencies. According to the industry experts, it is allowed to be used but with few widely conceptualized recommendations.

A good number of universities at both Master's degree and undergraduate levels do use different forms of evaluation methods with regards to DL programs, without conducting any exam. They also use wide range of 'student centered' methods for evaluation purpose.

However, trying to scale-up 3rd party proctoring services, which again depends upon the organization is likely to be seen potentially problematic and also quite expensive.
Online proctoring: Executive overview
Remote exam surveillance or online proctoring as it is popularly known as has been there for almost a decade now.

Presently, students in millions studying at thousands of reputed higher educational institutions are found to use it world-wide for professional testing or exams.

By 2026, experts predict the market to touch $10 billion. If more rounded formative, student centered 'exam less' approach is taken towards assessment in higher online education, then can be somewhat overly optimistic.

Credible, scalable and robust technologies do help to widen up student study options as well as provide more access, flexibility and open education options for students.

It also offers highly competitive advantage in today's increasingly institutionalized higher education world.
Who uses professional testing/online proctoring services?
There are hundreds of universities across the globe that is found to use such services. This number is only found to be growing with each passing day.
An overview of proctoring services
Avoid cheating by using live proctors recording, monitoring, as well as real time intervention into suspicious or cheating behavior.

Authentication processes help to leverage technology and validate identity card procedure. For example, through facial recognition, keystroke biometrics, answers to challenging and knowledge based questions, etc.

Incident report center to help administrators and instructors to get proper view and details of the exam incidents.

Helpdesk services to check system and hardware before scheduling exams. Also are offered 24/7 live technical support services.

There is gathered and stored test taker data for review purpose.
What are the expenses involved and is there any issue?
Usually costs vary ranging from $6-30 per hour, per examinee depending upon company and service options provided, like automated proctored or human conducted exam, etc. Hence, scaling can be expensive which depends upon number of exams and service.

Few issues, depending upon company, might not include the following:

Few students not trusting or liking any 'unknown person' proctor who access their computers with remote access software or uses it at times to change their computer settings.

Longer authentication process time than necessary.

Administrative concerns with regards to scaling services to huge student numbers.

Issues associated with inadequate motivated/trained proctors.

Mistakes committed by proctored company or institution while setting up exams or during interpretation of dashboard exam instructions by proctoring firm.

Concerns arising about the management and control of institutional data.
Impactions faced by business from online proctoring
For MOOCs and online universities, it offers online education validation. Again for recruiters, it helps to reduce entry level logistic necessities in the hiring process and hence, cost of hire and time to hire.

For test administrators, the online proctoring supported digital tools do offer reasonable exam security levels that are taken remotely.

It is possible to unscheduled remote proctored tests and delivers immediately with online based testing. For future reference purpose, there will be available all data including audio and video logs along with screenshots for the candidates.

The systems do provide a wonderful opportunity to test takers to complete online evaluation at different places and times according to their convenience.
Key factors to find out when selecting remote proctor tool
Platform robustness is very much crucial. Desktop sharing, video streaming, etc. are involved in online proctoring. However, candidate performance can be affected due to glitches found. If a tool is selected and being used in a particular country, then for other geographical locations, it may not work well, especially where hardware and internet speed quality is poor.

Easy and quick integration with existing assessment engine / LMS. Most solutions easily available in the market will need using their own evaluation engine or to run proctoring services as parallel application. The good ones will allow integration of proctoring within any existing evaluation engine, thereby providing seamless experience to both test takers and administrators.

Excellent reporting abilities can help the individual to be at the top of the candidate experience as well as efficiency metrics to make this initiative a real success.

With enhanced and state of the art automation, the results are likely to be much better. Modern technologies are present that can help increase overall efficiency of online proctoring.
Can any candidate cheat when taking online proctored test?
Several blogs do exist online to provide candidates with useful tips to availing several proctoring systems. However, the blogs are found to only convey the message for candidates to take extreme measures and require elaboration preparation, so as to trick video proctoring system. This is because there are available visual-audio recordings at any point of time for cross verification purpose.
Most of the candidates are likely to fall in line, instead of doing this. The proctors involved are considered to be highly experienced and well trained, to identify any malpractice hints such as the candidate's body language and eye movement.
During online proctoring, the process that is followed tends to ask candidates to record video of their test machine setup and their surroundings. Systems are only found to become increasingly intelligent, thereby making it tough for any candidate to cheat. So, online remote proctoring is there to stay in the near future.
Would you like to receive similar articles by email?