Why Should You Do Your MBA in IIM or Top Business School?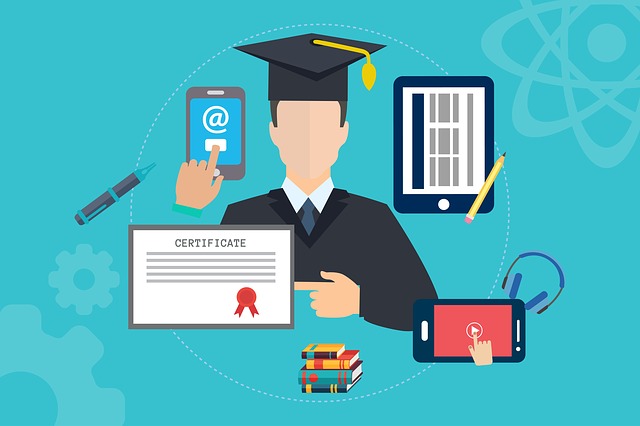 A strong uptick in the economy is creating huge employment opportunities for many and MBAs are in the forefront of those who can grab a sizeable share of this pie. The campus placements at India's best b-schools are moving to heights that were never seen before – many colleges are in the 20+ lakh average CTC bracket, and many more are set to join this club very soon. Recently, IIMA reported that its students bagged an average domestic salary of Rs. 25 lakhs!! However, in the rush to grab opportunities and make it big, one needs to watch out for possible roadblocks. With over three thousand institutes offering management education in India, it is but obvious that only a few of these schools offer good quality education that is worth investing one's time and money in.
Due to lack of awareness about the various parameters to be used to evaluate b-schools, and the lack of any reliable information about the data on these parameters from B-schools, MBA aspirants are mostly forced to select B-schools largely based on their (and their friends'/relatives') perception of a b-school. The fact that a lot of b-schools make exaggerated claims about their (and their students') performance only complicate matters further and aspirants end up in a very confusing maze where the chances of making an incorrect decision are pretty high as reported by Time Institute which trains candidates to get into the best b- school.
Aspirants need to be able to cut through this clutter and identify those b-schools which suit them and help them establish successful careers as managers in the long run. This is a complex process that needs a lot of research. One needs to get the correct information about the required parameters and then use the information in a meaningful manner by assigning the right amount of importance to each of those parameters.
Branding
IIMs or any top business school have established themselves as a brand with experience of decades behind them. The popularity has not come only in a day. Harvard Business School has been there from years now. Entering into IIM or top tier business school is itself considered a high-level task so entering into one is itself a big achievement. IIM or any top business school offers various courses other than MBA as well. Pursuing an MBA course from any top business school opens up a lot of opportunities in terms of the tag that comes with it. IIM MBA degree has established a certain amount of reliability in industry and in the minds of students as they offer the best opportunities in your domain. For example, XLRI Jamshedpur has the best program for Human Resource Management. In the same way, IIMU focuses on research-oriented Ph.D. programs and specialization in supply chain management. Some people are of the opinion that only skills and experience matters once the tag of IIM starts fading away. Some pass out or alumni members of IIMs completely agree to this point but believe that IIMs build basic level credibility which matters in initial years of your job. After that, your job experience and skills will matter more than your college name.
Campus
The physical infrastructure of top business schools like IIM provides an abundance of space for innumerable activities on campus. The festivities, events and other activities are easily planned on the campus itself. There is no battle for the basic amenities among students and every person gets an equal share of space and opportunities on campus.
Culture and Diversity
The diversity among the batch population is maintained in top business schools. IIM MBA course includes students from other countries as well not just different states.
This led to the emergence of a diverse culture of its own. Different and best minds come together and vigorously work here. Not just students, the visiting faculties are usually one of the renowned personalities in the industry. The face to face conversation with experts and industrialists itself provides you with the knowledge you cannot find always in books.
Talent pool
When companies decide to recruit people from campuses across the countries it makes easy for recruiters to filter already good candidates. You may be performing average after entering into IIM or any business school. But you are already on the mind map of companies as your cv and your application already has a name of a top business school on it. Conventionally a mindset for an IITian and IIM is present in the market. So if you make into IIM MBA course its a bonus.
Academic Excellence
This is, of course, the major factor which makes a strong point on why one should pursue an IIM MBA program. The faculties and the case study method followed in IIMs and the initial stress prepares you for the later years in corporate. You get rigorous training but at the same time, you enjoy the process.
Quality of students
A great deal of learning at any b-school is on account of group activities such as assignments and projects. Hence, better the peers, richer is the learning experience. The quality of the selection process (in terms of the weight to the percentiles/cut-off marks in the written exam, the rigorousness of the GD/Essay-writing/Interview, the strength of the profile of students, etc.) adopted by the b-schools gives one an idea about the quality of the students it admits. 'Higher the cut-off, better the quality of the school' is a mantra in itself. Some b-schools give weight to other parameters like academics and work experience. Even at these schools, the cut off marks percentile values in the entrance exams are significantly higher than some of the schools which are in the categories immediately below them. Hence, cut-offs become a very reliable parameter to judge the quality of b-schools as indicated in a blog on the website of TIME Institute.
Would you like to receive similar articles by email?