Making Your Final Year of High School More Productive: Plan to Excel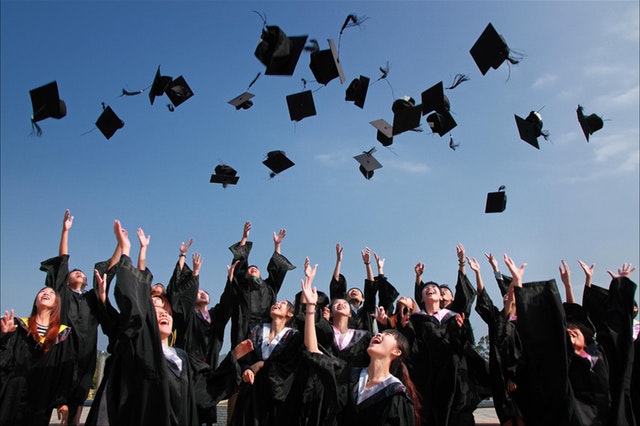 The last year of high school is your chance to do your very best and get into a good college – that is what everybody say, in any way. The truth is, there are a lot of other things on your mind than working towards good grades; you have campuses to visit, colleges to see, and extracurricular activities to maintain. Kickstart your final years with these ideas on how to make the most out of your last year – you'll breathe a bit easier, too.
The Calendar
Updating a calendar is usually something we do a lot at the beginning of the school year. The days are still relatively calm and the year doesn't seem too overwhelming quite yet; keep the same mentality throughout the year, and you'd be surprised to find how easy it is to organize your time.
A good advice is to buy a large wall-mounted calendar, preferably in happy colors to keep your good mood going. It's the perfect place for writing up important dates, such as deadlines for college applications, extracurricular and academic ones. Writing these dates up anywhere will do you a lot of good, but it is often helpful to have up on the wall as a reminder – so that you'll be able to maintain in through the year.
Plus, you can see how the time is passing and won't forget about any exam dates that are months away.
The College List
Visiting colleges during summer is often clever as you have a lot more time on your hands. Use this year to narrow down the list, if necessary, by using the information you have collected during your visits. If things are already starting to get confusing, consider using an online multi-tool to keep track of different colleges you'd like to compare as well as the various scholarships. Get started as early as possible and learn more here; it won't give you the grades you need, but it will make your life a bit more organized.
The Commitments
Just like maintaining a calendar and staying true to it is easy at the beginning of the year, committing yourself to a lot of activities is even easier. You want to do good and still have the energy for it, but overcommitting is dangerous as it could stress you out. Choosing to focus on a few things and doing them well is better than performing poorly in many activities – plus, it makes you look like a realistic and mature kind of person who knows how to manage their time.
The trick to not feeling overwhelmed is to break your projects into achievable goals. It makes more sense to master a few tasks that are a part of the big picture – rather than to stare wide-eyed at the end goal and wonder how on earth you'll ever get there
It's more likely than not that you'll overcommit and forget all about that large multi-month calendar hanging on your wall, so get these mistakes over with quickly. Get back to these ideas when you feel overwhelmed, and remind yourself to stay calm and have fun – it's high school, after all.
Would you like to receive similar articles by email?