How To Handle Heading Back To School As An Adult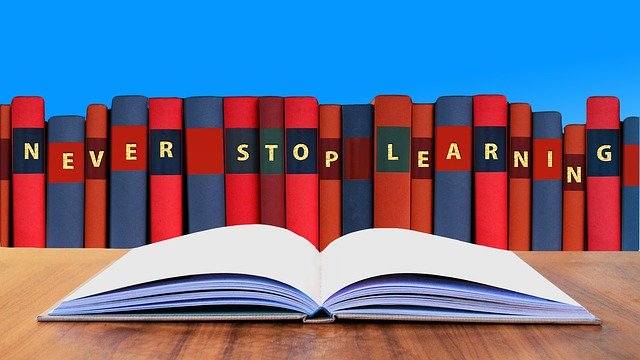 You've gone through the whole tedious process of completing your examinations and have entered the workforce. You congratulate yourself for coming so far and are thankful that you're finally done with school. However, going back to school can be beneficial even for someone who's already in the workforce. Learning will always be a lifelong journey. Those who want to learn new skills or even switch careers can consider getting a post graduate diploma. Yet, with age comes a different set of challenges when you return back to school. Here are some challenges you may face.
Time Management
One of the biggest issues that working adult students face is time management. Unlike full-time students, adult learners are more often than not working a full-time job and have financial responsibilities to uphold, whether it's supporting their families or paying for the bills. This means that they need to have a clear understanding of their current schedules and weave in the load that comes with school. The best way to do this is to find programmes that are highly flexible. This could be in the form of a part-time degree or online course.
Other alternatives include settling for night classes or low-residency campus options. It is also important to note that the alternatives may not provide as much flexibility as they still require your physical presence at campus and commitment to fixed schedules.
Online Learning
Many adults have unpredictable or full schedules to be able to do classes on campus. If you're one of them, online learning may be a suitable option. It is not only physically flexible but can be done at a timing that is convenient for you given that most of these online lessons aren't live classes. Even if there are live classes, there's always an option to record and replay them at a more convenient timing. This helps adult students to fit learning in their schedule as they can go to "school" whenever they have free time. Be it late in the night, before the hectic schedules of the day or in the middle of the afternoon, this mode of learning will definitely be a time that can suit your needs.
Talk to Those Close to You
Communication is important when you're making a change in your workload and schedules. Try to have honest conversations with your family members and the people at your workplace if you're heading back to school. You can help maintain your connections with others and maybe ease your workload by engaging them. Your partners or children can help to take on additional household responsibilities during your school term and your friends will understand your limited availability to attend social gatherings in the short run. Your boss can also know what to expect from you during this time and can possibly add some flexibility in your work schedule to help alleviate the pressures of balancing your school and workload. This network of understanding will support you during your school term.
Financial Strains
College fees are constantly rising, and this will be a bigger challenge for adult students especially. With many other financial responsibilities such as household bills and making large scale payments for the milestones in life, paying for college might be frightening. You may also be facing other financial issues such as mortgages or existing debts. As a result, adding onto your debt with a university degree may not seem that possible anymore and it's easy to understand why.
Taking on university fees is an important decision that requires time and research to make. Nevertheless, It is definitely possible due to the sheer number of options to allow it to be more financially realistic for adult learners.
Some degrees are a lot more affordable than others. If you're intending to obtain an associate degree or starting a bachelor's degree, consider signing up at a community college. If you already have credits that can go towards a bachelor's degree or looking towards a master's degree, try going for online schools instead. They tend to be less expensive than schools that run their classes on campus because of the lack of overhead associated with the programmes offered.
Besides the sum of your tuition fee, another way to reduce your financial strain will be to look at how you're paying for it. There are a variety of methods to pay for your education that can help to alleviate your stress. Financial aid can help offset the large sum of your tuition fee and adult students are eligible for it. These can come in the form of federal student loans and grants. Individual institutions may offer you scholarships and financial aid packages that can reduce the sum of your tuition fee. If you're currently working for a company, check with them if they have any form of programmes to support their employees to upskill themselves.
Once you have selected your school, you can earn credits more quickly and cheaply by looking at opportunities to transfer credits to minimise your school fees.
"I'm Not Cut Out For College"
At the end of it, what's most important is being confident enough to obtain your degree. Many adult students remember the challenges they face back when they were in school and have fears that tie them down from going back in again. Some may be afraid because they haven't been in the classroom for so long or worry about feeling out of place in an environment with many younger students.
You can help get out of this mental barrier by finding practical ways to adapt back to school. Find networks to support you in school and draw on your professional experiences as a strength in your studies. Additionally, find schools that provide resources that can help you overcome your struggles such as a dedicated academic advisor or abundance of academic and technical support when you need it.
Overcoming Your Fears
Feeling apprehensive about going back to school is normal as self-doubt is something prevalent in all of our academic journeys. What's important is the persistence and holding onto the reason why you wanted to head back to college in the first place. Remember that these struggles are not ones that you have to take on alone and you may possibly find ease in enrolling in programmes designed for students like you.
Would you like to receive similar articles by email?