How E-Learning Helps Bridge Workplace Challenges Faced By Professionals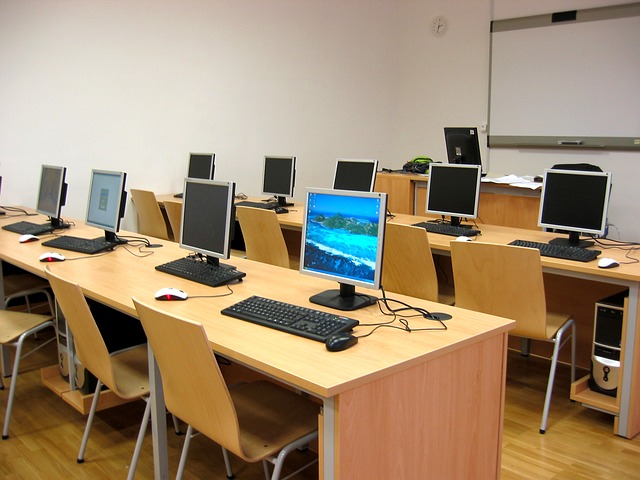 Learning and development landscape has drastically changed over the last few years. Be it the new models or the infliction or the latest trends and technologies; the online learning has evolved at a tremendous pace.
However, these changes come both with challenges and opportunities for the organizations that have the huge workforce and large operations. Let's explore some of the common challenges faced by organizations:
Hiring New People And Filling The Workspace Gaps
Since IT is experiencing an incredibly rapid and radical change, finding talented workers who can make the most out of these technologies is difficult.  Also, the skills required for working with new technology are difficult to manage and measure for many employees, which creates workspace skill gaps. However, e-learning best practises offer convenient and effective ways of workforce training to bridge the workplace skill gap.
Disruption In Routine
E-learning also offer minimum disruption to a company's routine, as any hindrance in the workspace will add up to its associated cost. For instance, your company has delayed orders, have changed the working schedules and all the inventors has changed because most of the staff is at training.
In such situations, the company would need new people to pick up the pace or will pay overtime to employees to complete the pending tasks. However, if the training would have been online, via mobile device in-between other chores, work will not get affected. There will be no disruption in the employee's.
Difficulty In Weaning Off From The Traditional, Legacy Business
Enterprise organizations are usually the one who has been in the business for long; they have created an identity for themselves for running a successful business from years. However, with the new technology and innovations, the way organizations set pattern and train employees become archaic.
Neverthless, the e-learning will help them run a business using the latest technology and tools. Plus, with this, the companies will be able to compete in new challenges of the modern business.
Incorporating New And Old Data
Since the new software and learning methods are online, it becomes a concern for many organizations to match the old data and fit it into the new methods. While it's not cumbersome to integrate the two, it's just that companies need to invest time and effort in the new approach before their data become redundant.
The e-learning will educate them on how they can switch to modern methods, how they can move to Cloud and many other new rules and guidelines. And since the courses are online, learners don't have to invest special time in learning.
Content Trashing
As technology is evolving, many companies are in a lurch that their traditional software will not withstand the vagaries and they have to trash everything that's offline. However, e-learning will help them utilize their old content through different techniques and on various platforms. They will help them transform old data to mobile-optimized content, making it more engaging for employees and trainees.  Further, the new data will become their ready-to-use catalog course which they can study with ease.
Employee Engagement
Dull and dry courses like statistics and coding is a bane for learning professional's. However, the online learning will help in creating a healthy, engaging and creative dose of resources to keep employees active and motivated. Introducing micro-learning and online learning will help learners reinforce information making it more engaging and entertaining. Also, employees will not feel them like a regular chore and will contribute more in learning.
Developing And Tracking Leaders
Work environment has now become more complex. This is also the reason why companies are finding it hard to develop and maintain the pipeline of employees and their work. But the e-learning will help in establishing a peer-to-peer connection to monitor employees. Also, companies can use it to create an individual coaching program to requisite as an effective learning channel.
Building Leadership
As the talent pool of having new people is shrinking, it becomes important for leaders to invest in talent development approaches and other leadership programs. Therefore, building leadership pipelines and offering real-life leadership knowledge will help employees.
E-learning will help leaders handle real-life situations that often occur in organizations. It will create a space for leaders and other learners to get into the game of "what if." Also, they will become free to apply principles and values of the company to devise innovative solutions to the existing company's problems.
Employee Work Feedback
Since everything is online, employees will be able to get real-time feedback. Plus, the company will also remain updated with the ongoing training, employees work and other things. There will be no manual updates, no data-sheet tracking, but some updates in the softwares.
Further, documenting employee data on the papers were very time consuming. It also increases the chance of having errors, however, with everything online, things will be error-free and updated.
Demonstrating ROI
ROI has always been a battle for many organizations, as knowing the right measures is quite tricky. However, e-learning help in collecting all information in the single system to offer in-depth analytics. Further, it will help in developing insights and knowing the key metrics to have quantifiable results.
Affordability
"No matter how groundbreaking the classroom training is, it would be only called effective when it will add revenue to the sheet."
Employee training is one of the important areas that need to be cut because an employee should focus more on generating profits for the company. But, the lack of training will increase the skill gap between employees, and they will fail to learn new things. However, affordable e-learning platforms and different learning objectives will help employees develop the latest skills.
Further, most modern tools are customized to specific subjects and industries, while many are low cost or free. So, you can pick anyone that suits your needs.
E-learning offers a plethora of benefits to the business. Although for some companies, it's not easy to adopt new models of learning, it's one of the best development to scale in the future and to compete with the changing business.
Would you like to receive similar articles by email?