What Can You Do With A Bachelor Degree In Hospitality?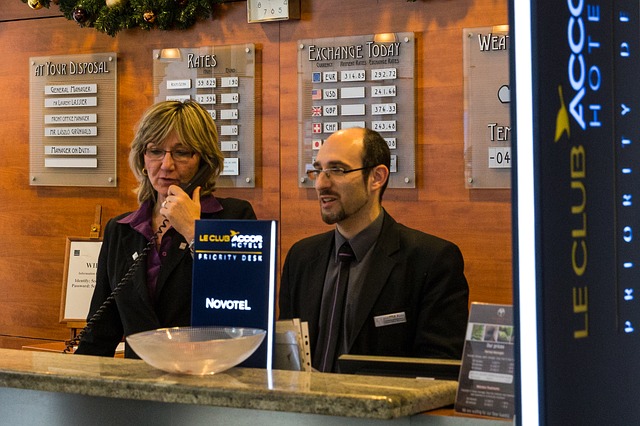 Working in the hospitality sector can be such an exciting experience. Most posts in the hospitality and the hotel industry are not like the typical 9-to-5 office jobs. To make it in this industry, there are skills that you should have, both innate and acquired.
The technical skills can be acquired by getting a bachelor's degree in hospitality management. This degree can be a gateway to an exciting and lucrative career. You learn how to cope with the various challenges that face the industry.
To ensure that you acquire the skills required, you need to find reputable institutions.
Skills that you need
This industry is a perfect match for those individuals who enjoy meeting new people, keeping them entertained and are good in dealing with different kinds of personalities. Apart from being a people person, you are also required to have some skills to make it in this sector.
Communication skills – communication skills are one of the most important skills that are needed in any customer-oriented industry. You will be required to interact with so many people on a daily basis. Without proper communication with your boss, colleagues, subordinates and customers, service delivery and productivity of the business will be adversely affected.
Stress management – Handling people from all backgrounds and skills and other work-related issues can be extremely stressful. As a hospitality manager, you will be required to tackle several issues simultaneously. This may be meeting strict deadlines, handling difficult clients, unfulfilled orders by vendors and so many other challenges. With all this chaos, you are expected to maintain your cool and face them with a smile.
If you want to increase your knowledge, a master's program in hospitality is available. A graduate program gives you the opportunity to become an entrepreneur or even a consultant in the hospitality industry.
What career opportunities are available for a bachelor's degree in hospitality graduate?
The hospitality industry offers a wide range of careers for bachelors of hospitality management graduates. Here are some of the opportunities that you can expect to get:
Food and Beverage: the hotel, catering and restaurant industry is among the most obvious parts of the hospitality industry. You can work as a hotel manager, executive chef, food service manager or own your own catering services company.
Tours and travel agent: another exciting branch in the hospitality industry is tourism. If you decide to venture into the travel industry, you not only get a chance to travel the world, but you also get to open up new and exciting opportunities to your clients. Other career opportunities available include being a cruise manager, travel agent, recreation manager and so many more.
Events organizing: as an events organizer, you get a chance to organize parties, concerts, weddings, company events and so on. This gives you a chance to work and manage events as an event manager, house manager or technical organizer.
Would you like to receive similar articles by email?