8 Benefits of Being an Occupational Therapist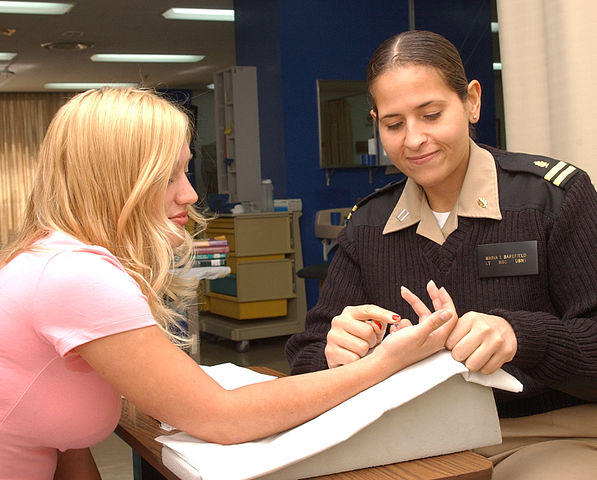 Choosing a career of Occupational Therapist has many benefits. It not only offers an attractive salary, but it is also fulfilling career that offers an opportunity to work will all age group people.
Benefits:
1. Career Growth
OT career is one of the fastest growing careers, and according to the American Bureau of Labor Statistics, OT career will see an estimated growth of 43 percent from 2014 to 2024, and additional 33,000 OTs will be required to provide their services in different settings over 10 years period. Individuals, who become an OT will have faster career growth opportunities, and they can also get employments easily.
2. Attractive Salary
OTs receives an attractive salary for their services. The median annual wage for OTs was $80,150 in May 2015. The highest 10 percent even earned more than $116,030. They can even boost their salaries by applying to OT jobs in the states, cities, and metros that pay best salaries. The states that can pay best salaries to OTs include Nevada – $98,930, Texas – $94,360, New Jersey – $89,960, California – $88,850, and District of Columbia – $87,400.
3. Work Settings
The employment opportunities for OTs are available in a variety of settings such as nursing homes, community centres, rehabilitation centres, private and public hospitals, schools and colleges, psychiatric centre, adult day care facilities, old age homes, retirement homes, patient homes, OTs offices, insurance companies, and workplaces. OTs have more options to select the setting of their choice.
4. Demand
The demand for OT is rising continuously. They have the highest demand in states, cities and metros that have greater concentration and density of population, a higher number of health care facilities, and increased elderly population. It is easy for them to find jobs in these areas.
5. Learning
In the course of providing OT services, they come across diverse population from different cultures, religions, personal backgrounds, personalities, and languages. They also work with kids, toddlers, adults, and elderly population. Working with different patients, they expand their knowledge and gain valuable work experience. Working for a long period with their patients, they also develop strong bonds, emotional attachments, and relationship with their patients. OTs also learns ways to express their emotions and feelings, and improve their communication skills
6. Holidays
School-based therapists enjoy school vacations. These holidays also give them some free leisurely time for themselves.
7. Rewarding Job
When their patients with disabilities and impairments, learn skills to perform their everyday activities independently, it is time to be proud. They will feel satisfied and happy that they have helped patients to rebuild their lives. They also feel happier on their selection of this career because the job is fulfilling, where they can help people live quality, productive, and meaningful lives.
8. Travel OTs
Becoming a travelling occupational therapy professional can get you nationwide travelling opportunities, attractive salaries and benefits, free and furnished housing, flexibility, and opportunities to gain wider work experience.
Occupational Therapy vs. Physical Therapy
Many people confuse between Occupational Therapy vs. Physical Therapy. Though both therapies are based on health and rehabilitation, they are different and differ from each other. The primary differences include educational and degree requirements, treatment procedures, and intervention goal.
Physical Therapists help patients, who have accidents, surgeries, injuries, and newborns with health conditions that limit their physical mobility. They provide care to these people for recovering physical mobility, preventing disability, and reducing pains.
Occupational Therapists help patients, who have impairments due to accidents, injuries, illness, diseases, and disabilities. They help their patients learn and develop skills that help them to care about their everyday activities and live quality, meaningful, and productive lives in their environment. They also teach patients safe living techniques and help them involve in communities inside and outside their homes.