6 Online Authoring Tools Guaranteed to Enhance Your E-Learning Content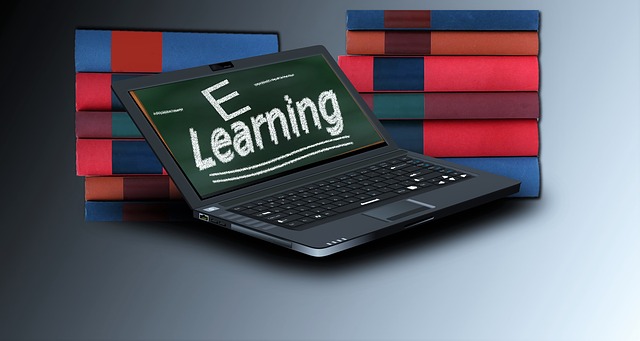 E-Learning courses have become a common thing in this era of education. More and more individuals and companies are turning to this method of professional development and it works for both training a full business team or narrowing one's area of expertise.
Because of this, the number of companies that create training material is growing at a rapid pace. It means that competition is becoming tougher and that is why it's necessary to focus on the quality of your content.
Understanding that you and your team should identify those online tools which will enable you to enhance your content from different angles, here are five of them you should surely know about.
Elucidat
Considered to be one of the most user-friendly online authoring help tools, you should definitely know what Elucidat has to offer. When a user starts working on a new course or some other form of e-learning content, they will be offered a number of simple options that are easy to navigate.
For starters, the user should select a theme. After that, it's time to decide the structure of your content by determining whether it will be a hotspot, a drag and drop kind of form, graphics, text, etc. With this kind of tool, you'll be able to easily fill out the pages because your e-learning content will be structured.
SHIFT
Both Elucidat and SHIFT are code-free, so there won't be a need to dedicate your time to this. SHIFT offers more than two hundred and fifty different layouts which are all interactive.
An interesting thing about this tool is that you can use avatars. When making e-learning content that is in the form of a video for example, you can use a fully-customized avatar and transfer your knowledge to your audience in a personal way. Personalization is one of the most important aspects you need to address because your audience will most definitely appreciate it.
Lectora
Although there are versions of this help authoring software which are for different PC platforms, there's also an online one you can use with Windows, Mac, and Linux. Considered as a game changer, Lectora is an authoring tool that offers a series of interesting and helpful options.
For starters, this authoring platform enables you to address the part of your audience that prefers smartphones. This is possible because its software automatically rescales images and makes them smartphone-responsive. Speaking of images, you should also know that there are different ways to integrate them with your content – capturing, importing them from different sources and even editing them.
The diversity of content is one of the most effective ways to attract new audiences. Plain manuals which are dry and difficult to read are a form of outdated learning material. Using Lectora will obviously enable you to create informative and educational content that's also visually appealing.
ProProfs Training Maker
Another in the line of excellent help authoring software tools, ProProfs elearning authoring tool offers its users an interactive online platform that produces quality e-learning content. What makes it different compared to the previous ones is the option to create quizzes which is an effective learning method and ensures higher knowledge retention.
Apart from that, this user-friendly platform has proven its mettle as efficient when it comes to creating training that is for the purpose of professional development. ProProfs Training Maker is capable of enhancing the overall productivity by supporting learning with analytics and progress tracking.
Adobe Captivate 9
This piece of software is simple to use and it enables you to create high-quality e-learning material. The storyboards you're able to create on this user-friendly platform can simply be uploaded and easily edited. Users who approach Captivate 9 for the first time and have no previous knowledge on the subject will say that it's a handy tool that is very intuitive.
Captivate 9's extensive library of templates is another convenient feature; you can even edit them additionally and fully customize them to your needs. In addition, when a learner is going through a course you made, they can add their own notes.
Articulate Storyline 360
If you want to address the visual learner group, this is the perfect platform for you. Articulate Storyline 360's library contains over one hundred thousand customizable characters that are either photographed or illustrated and a million and a half original images.
This authoring software can be translated into five different languages, so you won't face any language barriers. Besides this, the diversity of the content can be uploaded to your creations, including videos, presentations, sheets, etc. There are the two main categories on this platform – Business and Education – so you can give a purpose to your course right from the beginning of your working process.
Conclusion
When on the lookout for online help authoring tools, you need to be able to see the bigger picture. The quality of your work and the future of your business depend on different factors.
Therefore, in order to be sure that you're headed in the right direction, one should be aware of these top authoring tools. If you let any of them fall behind, you will be faced with disbalance in your office which can be difficult to deal with. So, after careful consideration, you should select the tools you consider necessary and introduce them to your office in order to improve functionality.
Would you like to receive similar articles by email?