5 Steps to Become a Registered Nurse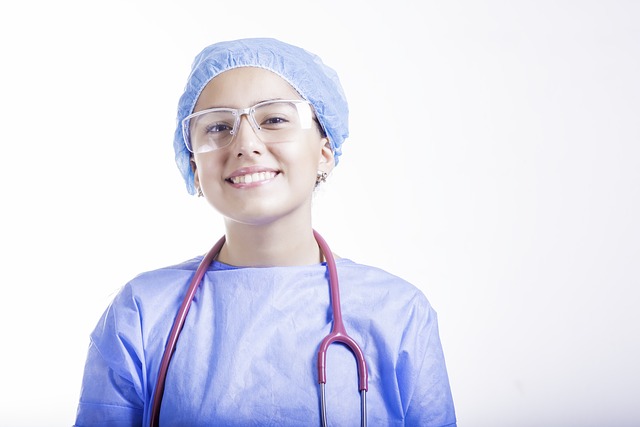 Are you interested in becoming a registered nurse (RN), but aren't sure of the steps to take to get started? That's ok. Pursuing a new career can be daunting and hard work, but it's easier if you have a plan that you can follow. Keep reading to learn the five steps to become a registered nurse.
1. Decide What Kind of Nurse You Want to Be
The medical field is highly competitive, and it's important to find a niche you will excel in. Therefore, this step is significant to determine where you want to go in your career. With an RN degree, you qualify to work in:
Physicians' Offices
Registered Nurses looking for a 9-5 career will typically find it in this environment. Here, you can be expected to address injuries, prepare lab work and administer injections. This type of job is highly competitive due to the work-life balance perks.
Hospitals
A job at a hospital is fast-paced and intense. However, there are advantages to working at a hospital, such as supervision opportunities and gaining experience in a vast variety of patients, ailments and specialty training.
Nursing Homes
In nursing homes, RNs monitor patients, develop treatment plans and assist in performing medical procedures. Due to the aging population, the need for RNs in nursing homes is growing, especially in Alzheimer's disease and stroke cases.
Home Health Care Services
This kind of work environment is a one-on-one patient experience typically in the home of the patient. RNs in this career monitor patients in their home. Their treatment is continued from what was administered while at the hospital.
2. Obtain an Education
To pursue a career in nursing, you will need a degree. An RN can be obtained by earning an associate degree. A great advantage of earning a degree is the clinical experience gained. If you are interested in registered nurse positions that offer upper level positions and higher salary options, you may consider a Bachelor of Science in Nursing (BSN). The difference between RN and BSN are the opportunities, higher pay grades and even specialty nursing trainings that are available to you.
3. Get Certified
Once the RN degree is completed, you'll need to get certified. You can do this by passing the National Council Licensure Examination (NCLEX). This exam determines if you are capable to begin practicing as an entry-level registered nurse. You can expect this test to challenge your critical thinking to make nursing judgments. The NCLEX will cost approximately $200 to take.
4. Land the Job
Now that you have your degree and your NCLEX exam under your belt, you are qualified to get a job. In most industries, the entry-level person may need to accept a job in general healthcare. But don't be discouraged if this happens. This is an opportunity to gain more experience. The more experience you have the better your chances of getting hired for the position you want. So, how do you begin looking for the RN job you want?
Search the nation's largest nursing job board at the American Nurses Association.
Align your qualifications with industry demands
This means you'll need to research what it is the job requires and if you qualify to perform the job.
Determine the location and work schedule you want
Will you want 9-5? On call? 12-hour shifts? This is all up to you and will help narrow your search.
Consider where you want your career to go when considering entry-level positions
Market yourself
Prepare for the interview
5. Continue Training and Education
Since the nursing industry is significantly competitive, it is important to stay on top of industry and training requirements. For example, New York passed the "BSN in 10 Law," in 2017. This law requires nurses to earn a BSN within 10 years of earning their RN license. This law was passed on the basis of evidence that proved higher education resulted in better patient outcomes. In fact, 37% of nursing employers prefer to hire a nurse with a BSN. This is due to the more in-depth training requirements of the program.
Becoming a registered nurse is not for everyone because it is a highly competitive market. It takes dedication and a passion for healthcare. The outlook for RNs is positive as the demand for them continues to rise due to the aging population. To become an RN, you have to decide what kind of nurse you'd like to be, obtain your degree, become certified, land the job, and continue your education and training. Following these steps helps you to stay focused on your end goal of becoming a registered nurse without feeling discouraged or overwhelmed. This career track can be difficult, but is abundant in the benefits it returns to you. After all, nothing comes easy in life.