The Best Guide to Scholarships for Veterans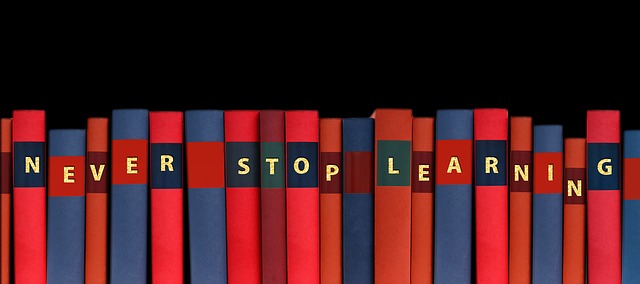 Members of the military serve this country day and night. They go out of their way to keep us safe and sometimes risk their lives while doing so. We owe a great deal to our veterans who have helped keep this country and our children safe. Some military personnel never get to complete their education the way they want to, and in these times, higher education has become vital, especially for those seeking employment opportunities.
The transition from military to post-military life is always hard as it is but, in order to make it a little easy and to thank them for their services so they may live a better post service-life, there are tons of scholarships being offered to veterans and their immediate family members so they may get the education they desire in order to compete with the ever-changing economy. Here's a list of the few and frankly, one of the best scholarships offered to our brave military men and women.
Amount: $1,000-$10,000
This scholarship program is specifically for their members and the family members of the said veteran (spouse or child under the age of 24). These veteran scholarships are also applicable to those who have received them previously. Getting the membership is free; however, to avail the award, one needs to enroll in a program at a university or college.
American Legion Auxiliary Scholarship Program
Amount: $2,500
The American Legion Auxiliary believes in the power of knowledge, and it's easy to access, especially among our younger groups. The organization believes that by investing in a better future of our youngsters will be better for the future of this country. The ALA program consists of several scholarships like:
Children of Warriors National Presidents' Scholarship
Spirit of Youth Scholarship
Non-Traditional Student Scholarship
James H Parke Scholarship
Samsung American Legion Scholarship
(ALA Girls State/Legion Boys State)
Certification of Scholarship by University or College
Army Nurse Corps Association (ANCA) Education Fund
Amount: $3,000
This scholarship has been an enormous step forward by the Army Nurse Corps. This scholarship aims to help US citizens enrolled in any advanced study program in nursing and health care. The award is also open to those who are currently serving or have served the US Army before in the fields of nursing or anesthesia.
Army Women's Foundation Legacy Scholarships
Amount: $2,500
Women play a massive role in the economic stability of a country, and the Army Women's Foundation recognizes their importance. The Legacy Scholarship Program is open for present and late women who have served this nation. The scholarship also applies to their children/descendants. It offers full financial support in many different ways:
Graduate Degrees
Community College coursework
Certificate programs
Undergraduate Degrees
For eligibility, the women must be serving or retired from an Army field or must be the daughters of the women who have previously served the U.S Army (U.S Army Reserve, National Guard) honorably.
Able Flight Scholarship
Amount: May Vary
This scholarship is mostly open to all candidates with a physical disability. People with spinal cord injuries, congenital disabilities, and those who are wounded veterans are eligible for this scholarship and may apply.
Tonalaw Veteran's Scholarship
Amount: $1,000
Veterans belonging to any field and branch of the U.S Army are applicable for this scholarship. For bring eligible, the candidate must be already enrolled in a college/university or plan to enroll within the next six months of applying.
Heroes Tribute Scholarship Program for Children of the Fallen
Amount: $30,000
The children of the veteran or duty officers who have lost their lives while serving in the US Marine or Navy are eligible for this scholarship. The children must be enrolled or plan to enroll in a college or a university soon after submitting the application form.
Imagine America Foundation Military Award Program
Amount: Variable
This scholarship is eligible for any active duty, veterans, or honorably discharged members of the United States Military service (any branch) who are willing to further their post-secondary education at a college. Applicants must choose the college of their desire and fill a form.
Edward Hébert Armed Forces Health Professions Scholarship
Amount: $2,000 monthly stipend, Full tuition, $20,000 bonus.
Students pursuing their degree in the fields of medicine, psychiatry, dentistry, psychology, or optometry are eligible for this scholarship. The applicants must all be already enrolled in a graduate program and must study full time as well. Recipients must qualify as commissioned officers. They will get officers to pay on their breaks when they volunteer with the Army healthcare unit and may go into active duty while being an officer in the specialty of their choosing after their graduation.