10 Benefits of Online Over Campus-Based Nursing Degrees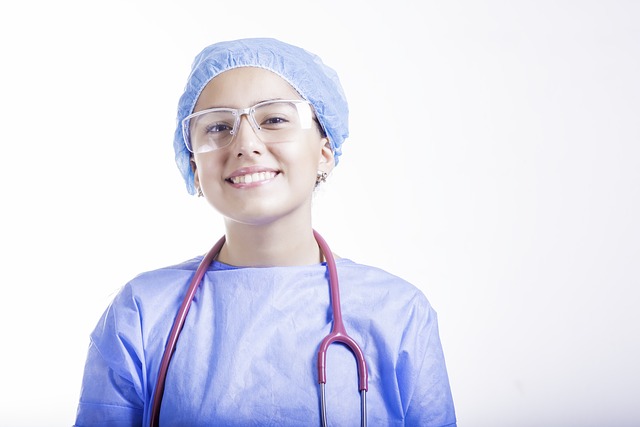 The demand for good nurses today is higher than ever before, leading to a significant increase in the type of nursing education programs that are available. Whether you're a high school student applying to college and want a career that allows you to be there for and care for others or are considering a complete career change and feel that nursing is your calling, there's now more choice than ever before to consider when it comes to deciding how you are going to get your degree.
Throughout the COVID-19 pandemic, online degree programs have boomed in popularity as a method of allowing students to continue learning and working towards their career goals in a safe and socially distanced environment. However, online nursing degrees have been around since long before the pandemic, and they are becoming increasingly popular among all kinds of aspiring nurses for a variety of different reasons.
Here are some of the biggest reasons why it's a good idea to think about getting your nursing degree online.
COVID19-Friendly
While nursing is probably the least COVID-19 friendly career option out there right now, the thing about online nursing is that you can at least make sure that your classroom studies are done in a socially distanced manner. Student nurses do not usually get asked to undertake work placements until they have completed the first year of their degree – by which point we hope the pandemic will be under control. If you want to become a nurse but are worried about the potential risks of gathering in a classroom with other students right now, online learning might be a good alternative to consider.
Continue Working
Another reason why more and more people are choosing online nursing degrees is that they allow you the flexibility that you need to continue working as you study, which might be necessary for people who want to change their current full-time career to nursing. If you've decided to switch to nursing later in life, it's probably not feasible for you to quit your job and attend college for four years if you've got a mortgage to pay and kids to look after. Online nursing degrees mean that you can study from home at times that suit you best, allowing you to fit the degree around your needs and study on a schedule that fits in with your individual life, rather than having to change your own schedule to fit that of the school.
Save Money
Along with the opportunity to continue working and earn more while studying, there are several ways in which an online nursing degree can help you save money as you get your qualification. While tuition fees for online nursing degrees are typically around the same as what you would expect to pay for a campus-based program, there are some exceptions to the rule since online programs tend to be cheaper for schools to run and can sometimes be offered at a reduced rate. However, some of the biggest savings that you will make by studying for your nursing degree online will be with the associated costs of getting this degree. With the option to study from your living room at a time that suits you best, you don't have to pay extra for gas to commute to campus every morning or worse, the cost of relocating to be closer to the school that you want to attend because distance learning allows you to get your degree from a college thousands of miles away without having to leave your current home.
Less Stress
The additional flexibility and self-led nature of many online nursing degree programs such as TWU's comprehensive nursing program often means that students are much less stressed compared to trying to fit a campus-based program around their busy lives. This makes online nursing degrees an ideal option for anybody who has a busy lifestyle that they would struggle fitting studying for a traditional degree around. Whether you are busy running your own business, working full-time, raising your kids or anything else, an online nursing degree doesn't have to get in the way of your lifestyle.
Develop Transferable Career Skills
While studying for your online nursing degree, you will not only be able to learn and develop the skills that you're going to need for a future successful career as a nurse, but there will also be several important transferable skills that you're going to need for nursing that you can learn simply by studying online. Online students are trusted to motivate and organize themselves in order to ensure that they can graduate and succeed with the degree; a skill that you're definitely going to need in nursing later down the line. In addition, it will often become necessary to work on developing good communication skills when studying online and communication with professors and peers face-to-face is not always possible. This can be very useful for developing skills such as non-verbal and non-face-to-face communication skills, which you will also need as a nurse.
Get Employer Support
Are you already working in the healthcare industry and want to become a nurse in the future? If this is your situation, the high demand for nurses around the country right now could mean that your nursing qualification will benefit your employer almost as much as it does you. Online nursing degree programs will often earn a lot of support from healthcare employers since they are an ideal method for healthcare employees to move up the ladder into nursing without a great deal of job disruption along the way. It's always worth speaking to your employer who may be able to offer assistance and support with tuition, learning equipment and materials, or working hours adjustments to help you succeed in your future venture.
Graduate Faster
Studying nursing online can often be a key to getting your BSN and becoming a nurse faster compared to taking the traditional route. Many BSN programs that are available online are ABSN programs, which are designed to allow students who have already gained a bachelor's degree in a different subject to qualify and become nurses faster. With this degree option, you can study online for around half the time that you would normally take to get a traditional BSN, while earning the same qualification at the end. However, bear in mind that despite being available to study online, this program is very intensive and requires a lot of dedication, so might not be the right option for somebody who needs to continue working full-time while studying.
Advancement Routes
It's not just BSN programs that are available for those who want to study nursing online. If you already have a BSN or are considering furthering your career as a nurse in the future after graduation, there are various options for advanced nursing degree programs that are available to study online today. These programs are often helping nurses who would otherwise struggle to juggle advanced study with the full-time, fast-paced job that is nursing, get into the advanced careers that they want such as nurse management and leadership, nurse education, and nurse practitioner roles. Today, you can study online for all levels of the nursing career journey, all the way from an associate's degree in nursing to a doctorate of nursing practice.
Bridging Programs
Another type of nursing program that is gaining popularity online is the bridging program, which is designed to help current nurses progress even further. For example, if you are a nurse in New York State and are qualified with an associate's degree in nursing, you are required by law to gain a BSN within ten years of entering the profession in order to continue working as a nurse. While the BSN degree will traditionally take four years to complete full-time, nurses who want to save time improving their credentials might consider the ADN-BSN bridging program, which is often shorter and designed to build on the knowledge and skills that you have already gained from your nursing career so far.
Build a Professional Network
Finally, studying to become a nurse online can present you with a chance to build a wider professional network in nursing and healthcare compared to studying at a local campus. Since online degree programs are so accessible to almost everybody, you could be studying with students from every US state, including lots of people with whom you'd never have crossed paths otherwise. Some nursing degree programs online will even accept students from international companies who are looking to train to work as a nurse in the US, giving you the opportunity to learn more about nursing practices around the world, expand your professional network and make new friends – all while still at home.
Online degree programs have been in the news a lot recently, but those who are hoping to change their career to nursing or advance their nursing career have been utilizing online degree programs for many years. No matter where you are in your nursing career journey, you're sure to find an online program that will help you meet your goal.
Would you like to receive similar articles by email?